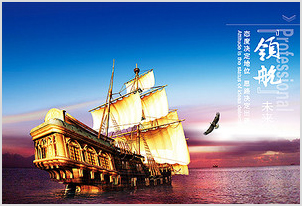 公司地處美麗的星城長沙東郊江背鎮汽車工業園,319國道從此經過,距黃花國際機場15公里,107國道20公里,長沙火車站、汽車東站30公里,人流、物流十分順暢。

  公司成立于1988年2月,公司前稱為長沙市萬征貨車車架有限公司,當時是長沙地區首家生產汽車車架的專業廠家,2012年11月變更為湖南萬征機械科技有限公司,屬于民營股份制企業。。

  目前企業總資產近1.5億元,在職員工600人,廠房建筑面積近5萬多平方米,擁有各種設備600多臺套,其中有4000T,3000T、630T、315T液壓機,630T、400T、250T、160T和63T機械壓力機,高精度液壓剪扳機、數控等離子切割機、空氣等離子切割機、大中型鉆床、快速液壓鉚釘機、數控折彎機、自動焊接設備以及數控車、洗、刨、磨、鏜床和數控沖孔生產線等,公司在配備陰極電泳生產線的基礎上,同時配備有產品面漆涂裝生產線。

  在技術力量上,公司成立市級的技術中心,建立了CAD工作站,招聘和培訓了一批專業的技術人才,現有工程師3人,助理工程師5人,技術員36人,經濟師3人,會計師2人,有技術職稱的共50人,所有員工的文化和技術素質也相當高。

  公司一貫本著"質量第一,用戶至上"的宗旨,贏得了廣大用戶的好評,銷售廠商遍布全國各地,并遠銷東南亞各國。與之配套單位主要有:,中聯重工科技發展股份有限公司,北汽福田長沙汽車廠,東風汽車股份有限公司,江淮專用汽車有限公司等。多年來本公司與建立業務往來的各個單位,一直配合得相當默契,產品深受客戶的好評。

  我公司連續二十年被長沙市人民政府、國家質量技術監督部門、工商管理部門評為"重合同守信用單位","質量信得過單位"等稱號。生產的"萬征"牌產品已在國家商標局注冊,并獲"湖南省著名商標"的稱號,"萬征"牌被評為"湖南名牌";有國家技術監督部門認可的標準實施證書,是通過ISO9001質量管理體系的認證單位。

  一直以來公司始終奉行以科學技術為導向,以人為本,以客戶利益至上為宗旨,不懈地努力創新;不斷提高員工的技能素質,為廣大的客戶提供更優秀的產品和服務,顧客滿意是我們永恒的追求!

  Located in Jiangbei Automobile Industrial Park to the east of Changsha City, with inter-province road No. 319 passed through, 15 kilometers to Huanghua international airport, 20 kilometers to inter-province road No. 107, 30 kilometers to Changsha Railway Station and Changsha East Bus Station. The company was established in 1988 February, the company formerly known as the Changsha Wanzheng Lorry Carriage Co.,Ltd., was the first production in Changsha automotive frame professional manufacturers, in 2012 November change to Hunan million syndrome mechanical technology limited, is a private joint-stock enterprises.

  Up to now, the company's total assets has reached over RMB 150 million yuan, The working staff of 600 people, and her constructed area covered more than 50,000 square meters. It has a number of over 600 sets of various equipments including hydraulic press machines of 4000T 3000T, 630T, 315T, and mechanic press machines of 630T, 400T, 250T, 160T and 63T, high-precision hydraulic shearing machines, numerical controlled plasma cutting machines, air plasma cutting machines, large and media-sized drilling machinery, hydraulic fast riveting machines, numerical controlled bending Automatic welding equipment and CNC cars, planing, grinding, washing, boring machine and CNC punching production line, the company is equipped with cathode electrophoresis production line on the basis of, and are equipped with product of painting production line.

  In the technology, founded Municipal Technology Center, established a CAD workstation, hiring and training a group of professional and technical personnel, the existing 3 people of engineer, assistant engineer 5, technician 36 people, 3 economist, accountants 2 people, titles of the 50 people in total, all employees of the cultural and technical quality is quite high.. Having always worked with its motto of "Quality Privileged and Customer First", Wanzheng Company has won an overwhelming reputation among its customers and its products are sold all over China and in Southeast Asian countries. The company has built cooperative relationship with Beijing Foton Automobile's Changsha branch, Dongfeng Automobile Co., Ltd, Jianghuai Special Purpose Vehicle Co., Ltd in Anhui Province. Over the years, Wanzheng has been cooperated with its partners very well and its products satisfy all the users. For the past two decades, the company has been annually awarded "Well-Credited Unit" and "Products Quality of Trust Unit" by state departments of quality supervision and industries administration. Wanzheng brand frame has been registered at National Trademark Office and is listed as a famous brand in Hunan, its home Province. The company also owns a Standard Implementation Certificate issued by government department of technical quality supervision and certified by ISO9001 quality management system.

  The company has always adhere to the science and technology as the guide, people-oriented, customer interests above everything else for the purpose, tireless efforts and innovation; constantly improve staff skill quality, for the vast number of customers to provide more excellent products and services, customer satisfaction is our eternal pursuit!